About Gillespie Handyman Services
Proud to serve the neighborhoods of Barrhaven, Kanata, Nepean, and Orleans in Ottawa and Eastern Ontario
Whether the job is big or small, our home improvement experts can tackle it.
For 15 years, Gillespie Handyman Services has been serving commercial and residential customers in Ottawa and throughout the National Capital Region. Providing Ottawa Handyman services, we are a unique company in the market as our experience cuts across disciplines – we've done it all, and we're ready to bring that knowledge and experience to your next job. 
For some home projects you know you need a specialist: a licensed electrician or plumber; maybe a general contractor to marshal a big team and build that addition you've always dreamed about. But many times that's not the case. You need someone with construction experience, renovation skills, on-the-spot creativity—and options that suit your budget. That's what we bring to the job as handymen. 
We pride ourselves on several core principles that we bring to work with us each and every day:
We deliver premium service – both in the quality of our work, and our commitment to high-quality customer service;
We work with you every step of the way to deliver a solution that truly solves your needs – whether it's a quick fix that just requires some know-how, or a larger project that you need completed on-time and on-budget;
We come into your home or commercial location on your terms. We show up on time, we conduct ourselves professionally, and we meet your expectations without exception.
If you have a residential, commercial, retail or industrial project that involves maintenance, repairs or contracting, please request a quote online or give us a call at 613-422-0549.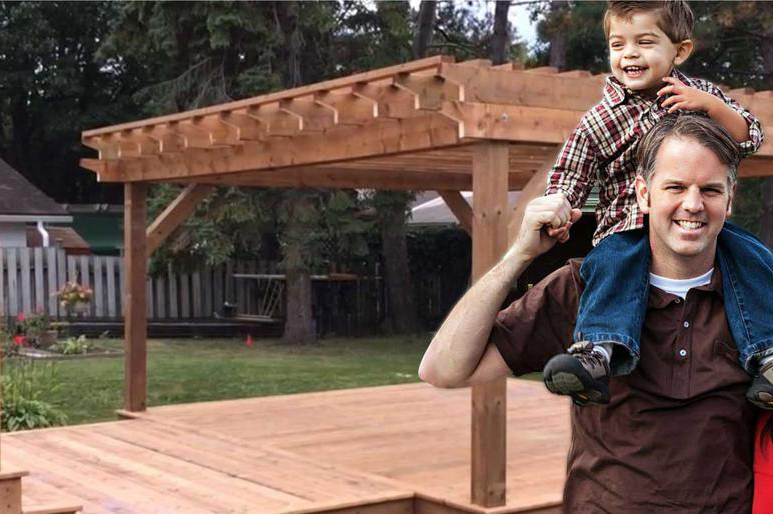 Need a hand from an Ottawa Handyman?
Let us know what you need help with and the best way to contact you